Home
Details

Written by

Super User

Category: General

People join groups for a multitude of reasons. A major reason is that group membership often results in some form of need satisfaction on the part of the individual. Membership into a group can fulfil numerous needs, some which group members may not realize they are benefiting from:
Companionship – groups provide members to simply be in the company of other people.
Survival and security – From a historic or evolutionary perspective our ancestors would partake in group experiences for hunting and defence.
Affiliation and status – membership into various groups can provide individuals with certain socials status' or security.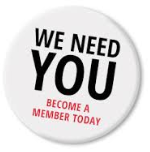 Power and control– with group membership comes the opportunity for leadership roles; individuals who feel they need to exert their power and opinions over others can have such experiences within group settings.
Achievement – groups have the capability to achieve more than individuals acting alone.
Organizations typically form groups in order to accomplish work related tasks; however, as a member of a work group you may unintentionally reap the numerous benefits independent of the original group construct.